Painted shrunken Head with leather tape.
- Latex Product with foam filling.
- Also available with hair (additional 8,00€)
- We also offer a custom-made design, leaning on your example (enemy).
This sevice would cost 10,00€ additionaly. (Please e-mail a picture of your example.)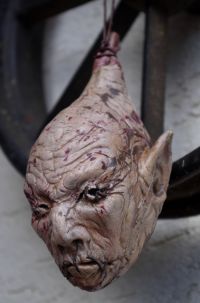 Customers who bought this product also bought the following products:
This Product was added to our catalogue on 22/02/2014.